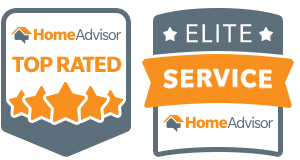 Award-Winning Siding Contractors Vancouver
A Cut Above Exteriors is one of Vancouver Washington's largest and most experienced siding installation and replacement siding contractors.
We have replaced damaged siding on hundreds of Vancouver homes, winning customer service awards in the process.  Winners of the Home Advisor Elite Service award for outstanding customer service.
Types Of Siding We Offer
Award-Winning Hardie Siding Contractor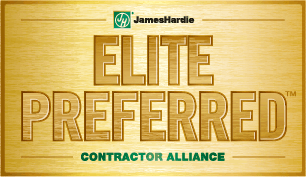 A Cut Above is an Official Partner of the James Hardie siding company. Hardie rates us "Elite Preferred", putting us in the top .1% of all James Hardie siding companies.
Full-Service Exterior Remodeling
Patio Doors & French Doors
Sorry, we don't do siding or roof repairs
Vancouver Siding Testimonial
"We had our house completely re-sided. The siding crew worked
very
hard. I'm sure they sat down periodically but I didn't see it. They were polite and always left the work site picked up when they left for the evening. Thank you so much, I am glad we went with A Cut Above."
Sue Vancouver Washington
"This was the easiest home improvement construction job we have ever had done on our house. From the home visit to completion, all employees of A Cut Above were professional and accommodating. We are more than pleased with the finished project."
L.C. Vancouver Washington
"I am very pleased with A Cut Above Exteriors. The siding installation crew was outstanding! Andre and Vlad were not only professional, but very hard-working. They communicated what their focus would be on each day. In addition, they cleaned up the site at the end of each day. My home looks fantastic! In retrospect, I clearly made the right decision! Thank you, guys!"
B.B. Vancouver Washington
"Sam Leonchik was our project manager. He kept things running smoothly and our job was completed much sooner than estimated. He was always pleasant, always reachable and very responsive. I dealt with three different women in the office re payments, and they were consistently professional and pleasant. Our house looks great. A Cut Above Exteriors has hard workers dedicated to customer satisfaction."
C.D. Vancouver Washington
"I would like to give kudos to all of them for doing a superior job. The carpenters and the supervisor did a good job. We liked their workmanship. They did a good job with the caulking. They have proved the best work that we have seen from contractors we've hired."
A.D. Vancouver Washington
Vancouver Roofing Testimonial
"Our roofing job was completed with the least intrusion into our lives. Once started, it was accomplished in the time-frame promised. Once completed, no evidence of a roofing change-over could be seen anywhere in our yard or driveway – not true of a previous roofing job (different company) done on the same home approximately 18 years ago. We are very pleased, too, with the quality of the roofing now in place. The right color and the right quality have given our home a very beautiful 'facelift'."
C.D. Vancouver Washington
A Cut Above offers cedar siding, fiber cement siding by James Hardie, brick, and stone siding options in many beautiful colors. Take a look at a few of our projects in the siding gallery.