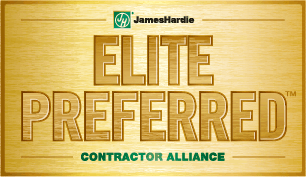 Siding Contractors Tualatin
For more than 20 years A Cut Above Exteriors' award-winning siding contractors have transformed hundreds of Tualatin homes through replacement siding, roof replacement, and window replacement.
Award-Winning Customer Service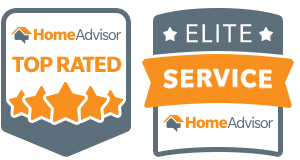 We won the Home Advisor Elite Service award for outstanding customer service. We are dedicated to taking care of our customers, it's the reason we are still growing 25 years after our founding.
Why Do People Choose A Cut Above Exteriors?
20 Years Of Expert Installations
Award-Winning Service
Strong Warranties
Quality Products
Quality Siding Products
Cheap siding actually costs more when you take into account the shorter lifespan of cheap products. We forget about the extra time and cost of repairing low-quality products that must also be accounted for. Also, there is a cost to damage to your home when cheap siding fails. These are reasons why we use high quality products like James Hardie siding. Hardiplank siding products are very high quality as demonstrated by their 30 year limited warranty.
Top Quality Siding Products
Poor quality siding is really for people who are trying to flip a house for more profit, it's not at all appropriate for protecting your most valuable investment, your home. Our expert installers specialize in high quality products, products with a proven ability to protect homes. Give us a call today for quality products from a reputable company with a strong warranty. Avoid the high cost of poor products and instead increase the value of your home with high quality real cedar or James Hardie fiber cement.
Siding Testimonials From Tualatin Homeowners
I am very pleased with the service I received from A Cut Above Exteriors. The group that came out here did a fantastic job and they were all really friendly people. Thank you, A Cut Above Exteriors, you are awesome!
Tualatin Oregon Siding Project
I'd like to recognize B.J. for his exceptional service!
Tualatin Oregon Siding Project
We Cover Many Types of Properties
Residential
Multi-family / Multi-plex
Condominiums
Townhomes
Row Homes
And more!
Award-Winning Customer Service
We have won many awards for customer service, you can see some of our awards here. From Guild Quality (a reputable customer-review website for siding contractors) to the well-known Angie's List Super Service Award, ACAE keeps winning awards thanks to our team's dedication to taking care of you and all our customers.
Transferrable Craftsmanship Warranty
We offer one of the strongest warranties in the business. Our craftsmanship warranty covers you in case our expert installation teams make a mistake during installation that affects the performance of your siding, roofing, or windows. If, for any reason, the product is defective then you are covered under the product manufacturer's warranty
Fun Facts About Tualatin Oregon
In 1853, Samuel Galbreath built the first bridge over the Tualatin river, and the town became known as Bridgeport. The Community's accommodations were simple: a blacksmith shop, boarding house, general store, and saloon.
In 1886, the Portland & Willamette Railway Company purchased a right-of-way through John Sweek's land on the Tualatin River's west bank opposite Bridgeport. Profiting from the sale, Sweek took advantage of the railroad's location and platted a town around the depot – he named the new town after the river, Tualatin.
In 1890, John L. Smith moved to Tualatin and established a sawmill close to the river. With other investors, Smith also incorporated the Tualatin Mill Company and quickly monopolized local logging and lumbering. Smith's mill, and its payroll, provided impetus for Tualatin's growth. With plenty of jobs and Portland just an hour train ride away, Tualatin's population has grown ever since.
Tualatin Facts Found Here: