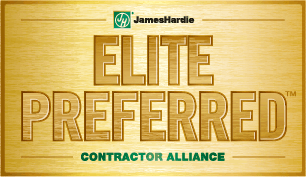 A Cut Above Siding Contractors Have Been Serving West Linn Oregon & Surrounding Areas since 1997.
At A Cut Above we are dedicated to taking care of you and all our customers because our success depends on it. We take pride in great service and we have a long list of customer service awards to prove it.
Whether it's new siding installation, or a tear-off & siding replacement project, our design consultants will work with you to find the right siding for your home. Our services also include roof replacement, window replacement, and patio door installation.
Award-Winning Siding Contractors, West Linn Oregon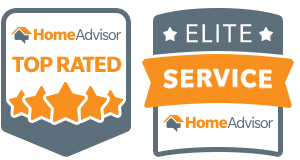 We won the Home Advisor Elite Service award for outstanding customer service. We are dedicated to taking care of our customers, it's the reason we are still growing 25 years after our founding.
We have also won the Angie's List Super Service award a dozen times, an award is given to the best siding contractors in West Linn and is based on real, verified customer reviews.
Replacement Siding Contractors With A Lifetime Warranty
Our siding warranties go well beyond the standard product warranties offered by all manufacturers. In addition, we also provide you with our Lifetime Transferable Craftsmanship warranty. This craftsmanship warranty covers any potential mistakes during the siding installation. Between these two warranties choosing A Cut Above and you can be confident even in the rare case of a defective product (we only use quality products like James Hardie) or a mistake with our installation work (our installers have decades of experience) we'll take care of the problem for you.
Top Quality Siding Products
Choose from award-winning Hardiplank siding, stone, brick, or high-quality cedar or cedar shingle siding. Take some time with our design consultants and we'll help you pick the right siding solution for your existing style, or perhaps transform the style with a combination of our siding options:
Other Remodeling Services
Roof Replacement
Window Replacement
Patio Door Replacement
Siding Replacement
West Linn Siding Projects
West Linn Siding Replacement Testimonials
"I don't think they fell short in any area. They are the best contractor I have ever dealt with."
– West Linn siding testimonial from Guild Quality
"The overall experience from beginning to end was terrific. They were reasonable, tidy, and timely. They worked on time. They worked within the timeframe that they promised and that was important."
– West Linn siding testimonial from Guild Quality
"They did a quality job and they did it right."
– West Linn siding testimonial from Guild Quality
"The installation team who installed our windows were phenomenal! They were brothers and they did a fantastic job."
– West Linn window replacement testimonial from Guild Quality
"My lead installer was wonderful. Did a great job, willing to discuss and inform me of any issues."
– West Linn siding testimonial from Guild Quality
"Quality work and kept the area clean."
– West Linn siding testimonial from Guild Quality
"They are competitive. Their workmanship is superb."
– West Linn siding testimonial from Guild Quality
"I am satisfied with the quality of the job. The people knew what they were doing."
– West Linn siding testimonial from Guild Quality
"B.J. was excellent. Everyone was easy to deal with and pleasant."
– West Linn siding testimonial from Guild Quality
Check out all our testimonials on Guild Quality