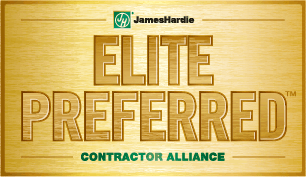 Award-Winning Siding Contractors Tigard Oregon
Call today and find out why A Cut Above Exteriors is among the leading replacement siding contractors in Tigard Oregon. We have served your neighborhood since 1995. Give us a call for a free estimate, we stand behind our work with our Lifetime Craftsmanship Warranty.
Award-Winning Customer Service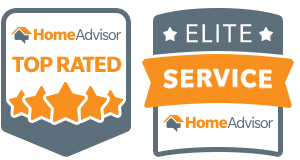 We won the Home Advisor Elite Service award for outstanding customer service. We are dedicated to taking care of our customers, it's the reason we are still growing 25 years after our founding.
We've also won more than a dozen Angie's List Super Service Awards for our customer service. Give us a call and experience our award-winning service for yourself.
Replacement Siding Contractors With A Lifetime Warranty!
Through our experience on thousands of siding installation projects we have mastered the siding installation process, everything from which materials and what installation techniques. We are so confident you will be happy with our products and services we stand by our work with a Lifetime Craftsmanship Warranty. Visit our warranty page for more details.
Quality Home Siding Products
We offer only quality products so our customers receive the most value on their siding replacement projects. We offer the following siding options:
Our Remodeling Services Include
Roof Replacement
Window Replacement
Patio Door Replacement
Siding Replacement
Our Tigard Siding Replacement Projects
Tigard Siding Testimonials
Professional installers who were on time and did what they promised they'd do. Clean-up was good which is more important than some think.
– Tigard siding testimonial from Guild Quality
"Chad has been very helpful and a person who should be recognized for his work. Don't know the installers by name, but my wife was very impressed and she is not easy to please."
– Tigard siding testimonial from Guild Quality
"Rob was fantastic! His professionalism and can-do attitude made all of the delays and changes bearable, when they could have easily become frustrating. His service and communication kept us happy the whole time."
– Tigard siding testimonial from Guild Quality
"Chad has been very helpful and a person who should be recognized for his work. Don't know the installers by name, but my wife was very impressed and she is not easy to please."
– Tigard siding testimonial from GuildQuality.com
"They put in some good skylights. They followed up and made sure I was happy. There has always been great communication."
– Tigard Oregon siding testimonial from Guild Quality
"Ray Allen was a wonder. He was patient with me and responded quickly when a "glitch" came up. I can't imagine having the project done without him and his excellent crew."
– Tigard siding testimonial from Guild Quality
"The installation crew was very efficient and competent. We were very pleased that they completed the job in a day and 1/2. They did a really good job sealing all the joints. The caulking job was first rate."
– Tigard siding testimonial from Guild Quality
"The crew from A Cut Above Exteriors that replaced the siding on my house was excellent. They kept me informed of their progress and let me know real time, what issues they found as they removed the old siding. Comparing the quality of the materials and the workmanship of the siding that A Cut Above installed to the original builders work was astounding. The original builder cut whatever corner he could, A Cut Above Exteriors did the job correctly and made sure the all of the fine detail work was done right. They kept to their timeline and made sure the site was clean every night. I would easily recommend this company to a friend."
– Tigard siding testimonial from Guild Quality