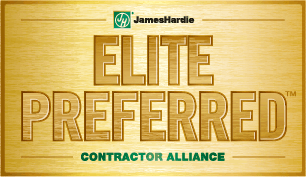 Award-Winning Siding Contractors Newberg
Since the early 90s, Newberg homeowners have been selecting A Cut Above siding contractors to beautify their home with cedar, stone and fiber cement replacement siding.
A Cut Above Exteriors is dedicated to delivering value: means quality siding products, expert siding installation teams, and award-winning customer service. While some siding companies think short-term we play the long game because we want you to continue to recommend us to your friends 20 years from now.
Newberg Siding Contractors with a Lifetime Warranty
To demonstrate our long-term commitment to you, we will give you a Lifetime Transferable Craftsmanship Warranty on all home siding installations using our exclusive Water Management System. Call today to learn more about our siding warranty.
Award-Winning Customer Service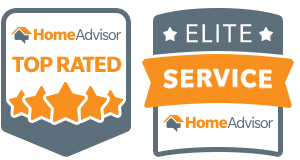 We won the Home Advisor Elite Service award for outstanding customer service. We are dedicated to taking care of our customers, it's the reason we are still growing 25 years after our founding.
A Cut Above has also won the Angie's List Super Service Award a dozen times. Our focus on customer service, on delivering value through quality products, and our strong warranty, all work together to make sure you are happy with the outcome of your replacement siding project.
Quality Home Siding Products
After careful analysis we chose siding products we believe deliver the greatest value in the Pacific Northwest, products designed to protect your home in our wet climate. The products we selected include James Hardie Hardiplank siding, real cedar siding, real cedar shingle siding, and both decorative brick and cultured stone siding.
Newberg Siding Testimonials
"5 Stars! When we suspected an issue with our siding, we called A Cut Above Exteriors (on the suggestion of our neighbor). The representative that came to our house had years of experience, understood our concerns, and identified the issues we had suspected without us having to point them out. He worked with us on a plan that would fit our budget without sacrificing quality. Scheduling the work went smoothly and they were very accurate in estimates for completing the job. The crew performing the work held to a strict schedule making it very convenient to stay out of their way. During the main work, communication with the project manager was easy and they gave regular updates about changes or adjustments we needed to make.At the end of the job, the project manager and I performed a final job walk. We found a few small things that needed touching up and he was very quick to take care of the last details. Overall, it was a great experience and everyone involved were helpful and very pleasant to work with. I would hire them again and recommend them to anyone!"
– Chris H, Newberg siding testimonial from Guild Quality
"5 stars! The windows are very, very high quality and we were very happy with the professionalism of the crew."
– Gerald P., Newberg siding testimonial from Guild Quality
"I will highly recommend your company to others."
– Newberg siding testimonial from Guild Quality
"5 Stars! Thank You A Cut Above for our great siding. We are very happy with it. Not only do we have one of the best looking houses (for years to come) but we also have less health problems from the mold removal. We are so happy we chose A Cut Above.
– Jed W. Newberg siding testimonial from Guild Quality
"I picked A Cut Above because of Amy Hand. She told us how she could fix our problem with her product. Other quotes tried to sell me the company but it was Amy that helped me fix my problem with the house. Amy was very personal with us. It felt like she was not trying to sell us something but rather educate us on the product and how it would fix our problem."
– Newberg siding testimonial from Guild Quality
"A Cut Above is a quality company. I was impressed with the installers, project manager, sales. Overall experience was painless."
– Newberg siding testimonial from Guild Quality
Fun Facts About Newberg Oregon
Newberg Oregon, incorporated in 1889, was named after Neuberg Germany by the first postmaster. As of the 2010 census just over 22,000 people lived in Newberg but it has grown rapidly along with Portland over the last decade.
The Friends Pacific Academy, renamed multiple times, eventually was renamed George Fox University in 1949 and can be found on US News & World Report's "Best Value" list of colleges and in 2011 on Kiplinger's top 4 list of "Best Value" for christian colleges and the top 80 for private schools nationwide.
Newberg's most famous resident is former US President Herbert Hoover who moved to the city in 1885 as a youth.
Need more info? Call
503.334.0733
and we'll answer your questions.
12-Time Angie's List Award-Winner
Guild Quality
Qualified Remodeler Top 500 Remodeler
James Hardie Elite Preferred Contractor