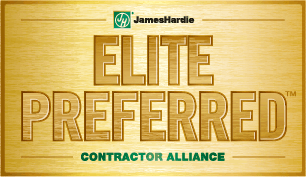 Award-Winning Siding Contractors Clackamas
Since 1995 over one hundred Clackamas siding projects have been completed by A Cut Above siding contractors. Your neighbors continue to choose us because of our quality siding products, our expert and detail-oriented siding installation teams and our award-winning customer service.
Call us today for a free estimate. Find out why we are a yearly winner of the Angie's List Super Service Award.
Experienced Clackamas Siding Contractors With A Lifetime Warranty
Our craftsmanship and products are of the highest quality and we back up that claim on every project every single day with our Lifetime Warranty. We offer the Lifetime Warranty on all home siding installations using our exclusive Water Management System. Our warranty is so strong if you sell your home we will continue to honor the warranty for the new buyer. This can add value to your home and you can show potential buyers that you used quality products and services on your home.
Call and ask us about our Lifetime Transferable Craftsmanship Warranty.
Award-Winning Customer Service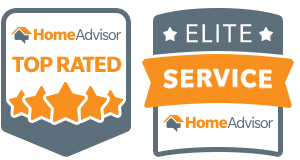 We won the Home Advisor Elite Service award for outstanding customer service. We are dedicated to taking care of our customers, it's the reason we are still growing 25 years after our founding.
A Cut Above has also won the Angie's List Super Service Award over a dozen times. From the beginning of our company our first job is to provide great customer service. Great service, quality products, and veteran installation crews are our keys to success. We bring these qualities together on all our projects we know we will have happy customers and as a result it's also a formula for winning the Angie's List Award for outstanding customer service.
Quality Home Siding Products
Our president evaluated all the siding products on the market before selecting siding replacement products designed for the wet Pacific Northwest environment. The products selected include: James Hardie Hardiplank siding, real cedar siding, real cedar shingle siding, and both decorative brick and stone siding .
Clackamas Siding Testimonials
"Everyone who did the installation was very efficient. I left the house in the installer's care and they were very responsible during the job. We are very pleased."
– Michael B., Clackamas Oregon siding testimonial from Guild Quality
"The project was completed on time with quality workmanship and the installation crew was outstanding" –
Mark W., Clackamas Oregon siding testimonial from Guild Quality
"Fantastic communication…. Unusual for a contractor from what we've experienced. Quality work too."
– David H., Clackamas Oregon siding testimonial from Guild Quality
"The crew was very professional. I am VERY satisfied."
– Michael B. Clackamas Oregon siding testimonial from Guild Quality
Need more info? Contact us and we'll answer your questions.