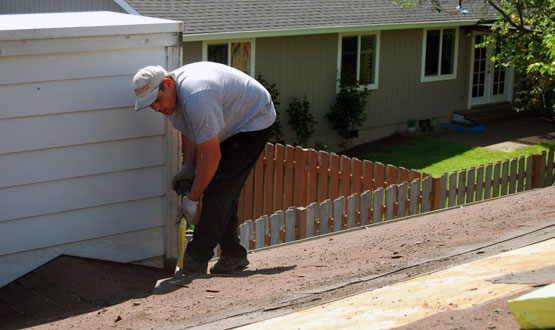 A Cut Above Exteriors: Reliable Roof Replacement in Oregon and Washington
Our Roof Replacement Process
After scheduling a consultation and meeting with one of our experienced sales consultants, you will be provided with a copy of your comprehensive scope of work so you know what to expect. Our roof replacement process will be discussed with you, starting at the pre-job walk with our project manager, who will set up an install date depending on a schedule that will work for best for you.
Once the agreed upon installation date gets close, our project manager will then coordinate with you to get your home ready, starting with the setup of job-related materials and the placement of a drop box. On the day of the installation, our crew will arrive between 7:45 and 9:00 a.m. In the coming days, our project manager will drop by to make periodic checks on the replacement.
Depending on the scope of the work, a roof replacement can last anywhere from a few days to a week. Once the job is completed and the jobsite cleaned, our project manager will walk the job with your making sure to answer any questions and make sure you are satisfied with the end result.
Roof Replacement You Can Count On
Whatever roof you have, A Cut Above Exteriors is here to ensure that you get the best replacement service around. To learn more about roof replacement and what we can do for you, just give us a call at 503.334.0733. You may also contact us through our online form and we'll get back to you right away.