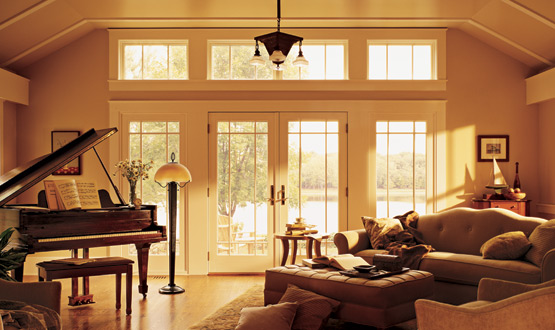 A Cut Above Exteriors: Energy-Efficient Patio Doors for Your Home
Patio doors offer homeowners a convenient way to access their backyard. They also promote better indoor ventilation, especially when they come with screens. However, they can also be the source of massive energy loss if left unchecked.
Aside from being lovely and functional, your patio doors need to be energy efficient to ensure your home retains indoor temperatures better. Otherwise, you could be overworking your HVAC system, which ultimately means you'll be spending more on your utility bills. With the high cost of energy, you could already be throwing a lot of money out through your patio door, figuratively speaking.
You may think that you're saving money by not replacing your old, squeaky patio doors, but the truth is most likely the opposite. Yes, you may have to spend more upfront with a patio door replacement, but with energy efficient options, the amount you save practically ensures that your new patio door will pay for itself.
Whether you are looking to add or replace your existing patio doors with more efficient sliding or a French patio door, we can make it happen.
French Patio Doors
A French patio door swings open like any traditional-style door you have in your home. Though they may function similarly, the difference is in their beautiful appearance and impressive ability to save energy.
Sliding Patio Doors
A sliding patio door glides open to your balcony, garden, deck or patio. These doors are great if you have limited space, because they require minimal space to operate.
Schedule Your Free Estimate. Contact Us Today!
It is very important to have a patio door designed for your home's interior and exterior environment. Address your home's lack of energy efficiency by replacing your old, outdated patio door. Call A Cut Above Exteriors today at 503.334.0733 or fill out our Contact Form to schedule a home consultation.