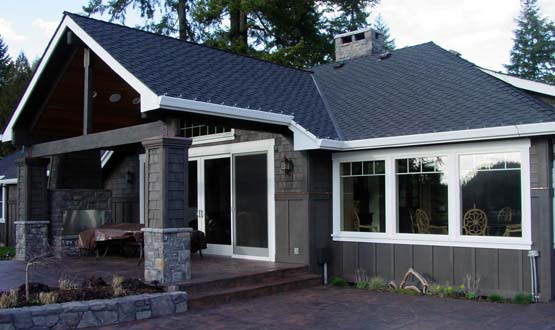 A Cut Above Exteriors: Lifetime Transferable Craftsmanship Warranty
To fulfill our mission to provide absolute customer satisfaction, A Cut Above Exteriors combines quality workmanship and top-notch products. In order to prove our commitment to excellence, we offer a Lifetime Transferable Craftsmanship Warranty with some of our specialized services. This warranty covers the following:
Siding installations using our exclusive A Cut Above Water Management System
All roof installations using our exclusive 5-star installation methods
Lifetime Transferable Craftsmanship Warranty: The Benefits
As the most comprehensive warranty that we offer, A Cut Above Exteriors's Lifetime Transferable Craftsmanship Warranty lets you benefit from the following:
Warranty on installation for as long as you own your home.
No extended contracts required to purchase. This warranty is already included in our price.
A dedicated service team will handle your needs and address your concerns.
If you sell your home, our warranty will still cover the next owner for ten years from the date of our installation.
Learn More About This Warranty Today
Call A Cut Above Exteriors today at 503.334.0733 or leave us a message through our online contact form to learn more about this exclusive lifetime warranty. Got a home improvement idea in mind? Talk to our representatives to know how we can help!