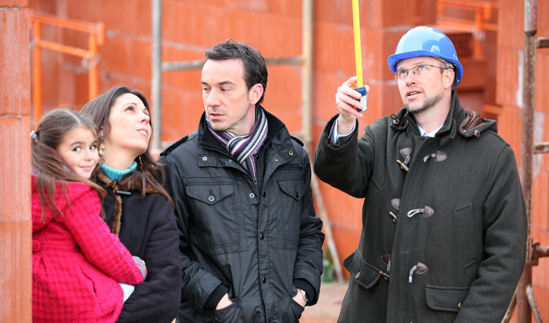 A Quick Guide to Hiring the Right Contractor
For most homeowners, the hardest part of any home remodel project isn't the work itself, it's finding a competent and trustworthy contractor to get the job done. Unless you have reliable references, your search can often be lengthy and intense.
At A Cut Above Exteriors, we want to make sure that you know what to look for, so that the hiring process can be smooth and easy. Do you have doubts about who you should hire? Here are five questions you should ask before making your decision:
How was your initial contact with the company?
Your first contact is crucial because it will give you a good idea of what kind of customer service to expect. Take note of how well they respond to your questions and the kind of solutions they proffer for specific problems. If the company cannot provide sensible answers or give you peace of mind, then you may want to do more research.
Was the company's representative friendly & courteous?
First impressions can help you decide there and then if this is a company worth hiring. Friendly and courteous staff in professional attires, company vehicles, and great attitudes are always good indicators of a company's service culture.
Did you get your estimate in a timely fashion and was it professional?
Your requested estimate should arrive in a reasonable amount of time and it should be detailed enough to cover all aspects of the potential project.
Does the company have a street address or a P.O. Box?
Today, there are thousands of 'Fly-by-night' home service companies everywhere who use P.O Boxes to scam customers and then skip town without an address to trace them. A trustworthy contractor should have a known street and mailing address that is NOT a P.O. Box.
Does the estimator have a reference list of satisfied customers in your area?
This will allow you to see to see actual completed projects and talk with satisfied customers on their experiences during their projects.
There are a number of agencies like the Construction Contractors Board (CCB) or the Better Business Bureau, that can also give you advice on how to hire a contractor. If you're still not sure after asking these questions, then these agencies can serve as a last resort.
Hire the Experts Today!
A Cut Above Exteriors is proud to meet all these requirements and then some. We will work with you to provide custom solutions for your home renovations and back them with transferable warranties for your absolute peace of mind. Call us now at 503.334.0733, or fill out our contact form for a FREE estimate.